January 2023 Downtown Meet Up Minutes
January 2023 Downtown Meet Up Minutes
Published:

January 17, 2023

Category:

Downtown Development Division

Contact:

Telia Butler - 270-393-3617

Location:

Bowling Green, KY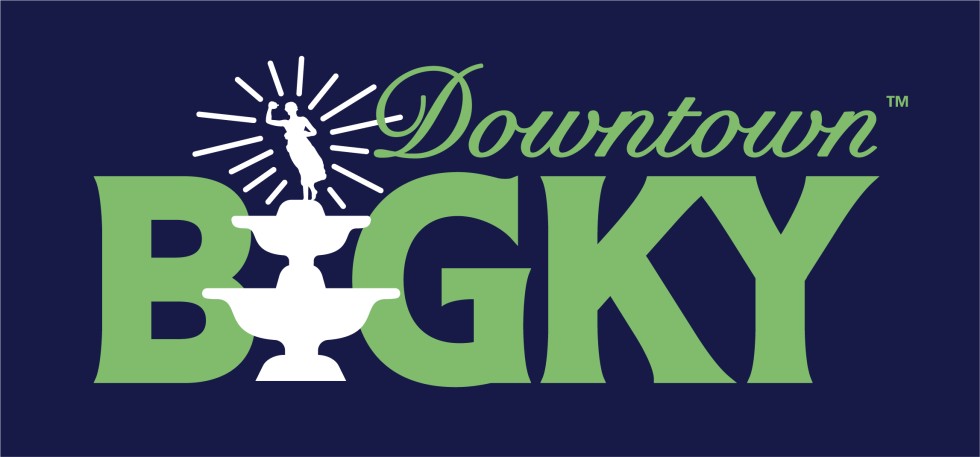 The January 2023 Downtown Meet Up was hosted at Ridley Roasthouse Coffee on January 11. These meetings are the second Wednesday of the month at rotating venues. Minutes of that meeting are here.
The January 2023 Downtown BGKY Meet Up was hosted by Ridley Roasthouse Coffee on Wednesday, January 11 from 3-4pm.
1. Fountain Row news and brainstorming session with restaurant/bar owners.
BGPD Chief Delaney and/or Officer Brian Harrell will be present.
-based on feedback, we'd like to recommend extending the days to 7 days/week
-some venues have requested extending hours too, but let's pause on that because of impacts on PD
*THE FULL HOUR of this meeting was spent on policing and safety topics with Chief Delaney and Officer Harrell—we did not reach any other details for this month*
-Key takeaways: what are the policing responsibilities of private vs public?
-More police checks are encouraged by Donna's Bar, according to Micah Rigdon.
-Bouncers do not have arrest power, but can ask patrons to leave, acting on behalf of management, and can have a relationship with BGPD
-Some private parking lot owners are now towing cars
-The launch of Fountain Row from 11am-9pm on Friday and Saturday has not resulted in a higher number of police calls during those times. Fountain Row's impact has not been felt for heavier policing needs during those hours. The City is going to recommend increasing the Fountain Row operating days to 7 days a week this Spring because of these facts and requests from some Fountain Row participating businesses.
-The number of police calls both before and after Fountain Row launch is higher from 10pm-3am hours, and this is the time Downtown business owners and residents are requesting a heavier police presence.
-Chief Delaney reminded everyone that the BGPD want to be a good community partner, balancing the presence needed without intimidating patrons and scaring away business—as that has been a complaint from Downtown businesses in years past.
-Johnathan Bryant mentioned parking lot parties still happen, but he has added more security cameras to his buildings and lots.
-Some Downtown business owners are considering hiring private security during high foot traffic weekends and special events, as BGPD do not have the manpower and bandwidth to focus solely on Downtown and not the rest of the City.
-Samantha Steen added that many Downtown residents and business owners are doing all they can to increase safety, and that a heavier police presence and more communication between Downtown stakeholders and police may be a good place to start making improvements.
-The outcome of the conversation was a heavier police presence is needed from 10pm-3am on weekends, and Chief Delaney is working on a plan for this and will be in regular contact with Telia to share updates.
A few of the American Marketing Association BG Chapter's 2023 planners still available at Barbara Stewart Interiors. These planners have over 150 events throughout all of BG/WC listed, and are a tremendous help in your event planning.
Downtown BGKY standalone website held up with the need for more photo content, event calendar widget, and domain decision. Telia is working with CrowdSouth to determine the best event calendar to launch that will allow for submissions, and will be working on the site listings for Restaurants/Bars, Shopping, and Entertainment/Venues with her new intern, Margaret Glaser, a WKU Senior this semester. Someone purchased downtownbgky.org and .com last year around the time Telia was creating @downtownbgky social media. A new domain decision will be made by the end of the month.
Heart of Main Street grant applications for retailers will be open soon from this new national nonprofit—funding for projects that could reach as high at $25,000. No guarantee, this is the first year this org has created this opportunity. TB discovered thru a DT FB group of her counterparts. She will share a link with the grant application when it's live. Not sure how competitive this will be, given it's a new organization.
In November, the BG Area Lodging Association opened its membership to restaurants and food trucks, rebranding to the Southern Kentucky Hospitality Association. The group has over 50 members between hotels, attractions, nonprofits, vendors, restaurants, Chamber, City, County and tourism partners. The organization hosted its inaugural SKy Hospitality Star Awards last week, giving 17 awards for frontline staff and lifetime achievements. Some Downtown folks are members of this group--it meets the second Tuesday of the month at noon over lunch and a program. Here's a recap of the awards and the SKy Hospitality Facebook Page if any other Downtown folks are interested in joining or learning more.
The Kentucky to the World nonprofit that recently announced a new BG office at the WKU Innovation Campus, I'm working with them to introduce its President and staff to the BG area, connecting them with our resources and media who may be interested in hosting programs, coordinating events, telling stories, etc. KTW hopes to put on a BG event later this year. This nonprofit started in Louisville and is celebrating its 10th anniversary this year. We're glad KTW has come to BG to expand more Kentucky storytelling and programming--they also produced a neat illustrated playing card deck that features 52 Kentuckians and their stories.
Downtown events to remember and updates:
-Winterfest every Friday night at Capitol in Jan and Feb, free concert, doors open 6:30pm, music at 7pm
-BG Mardi Gras Madness parade update for March 4—event put on by Kiwanis Club/Flora Templeton Stewart; parade permit was only given based on the promise to NOT promote throwing any items from the parade floats
-potential Michelin NCM Bash event at Fountain Square Park on April 28—free concert for public and closing of Main Street
-Kentucky Recreation and Parks Statewide conference is coming to BG in November, TB is working with Parks & Rec to schedule events/receptions Downtown
-Kentucky Travel Industry Association state conference is in BG in November and BG CVB is planning—hoping to have a Downtown component, even if that means just promoting Fountain Row experiences
Duncan Hines Days update
-are any Downtown businesses interested in sponsoring the event? Telia has opportunities to share.
-website is active: duncanhinesdays.com
-Downtown Merchants Committee needed to determine participation—how would the merchants want to be involved? Having sidewalk sales on the heavy festival dates of the Thurs-Sat? Having special discounts during the whole week?
-follow @duncanhinesdays on FB, Insta, and Twitter – new content for "What Would Duncan Hines Do" blog and new event calendar widget will be available by the end of this month.
Resources Reminder:

Updated Fountain Row map lives online at www.bgky.org/fountainrow
Fountain Square Shop & Dine guide is online here and regularly updated
TakeWheels e-bikes – if you'd like to report a bike parked in an inappropriate hub, please take a photo and send to: 311wku@wheels.co -- WKU will have a smaller fleet available during winter months, and the fleet will be taken indoors and paused during any inclement weather
Encourage Downtown businesses to attend these conversations, subscribe to our e-news, and add them to the Downtown BG Planning GroupMe chat to keep up with the most updated news.
The next Downtown Meet Up will be Wednesday, February 8, 3-4pm, at the Charleston venue.