November 2022 Downtown Meet Up Minutes
November 2022 Downtown Meet Up Minutes
Published:

November 4, 2022

Category:

Downtown Development Division

Contact:

Telia Butler - 270-393-3617

Location:

Bowling Green, KY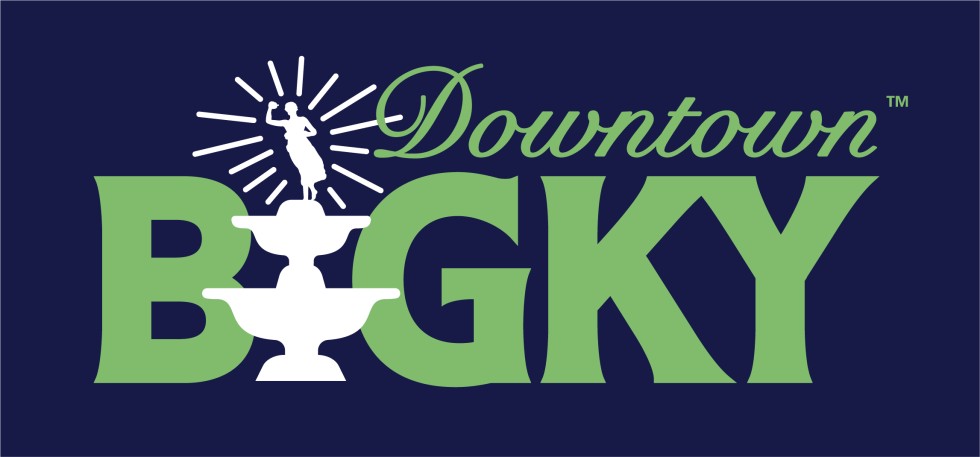 The November 2022 Downtown Meet Up was hosted at SKyPAC Lounge on November 2. These meetings are the second Wednesday of the month at rotating venues. Minutes of that meeting are here.
November 2, 2022, 3pm, SKyPAC Lounge
Agenda – Meeting Minutes from October are on bgky.org/downtown
Harvest Festival + Scare on the Square recaps/plans for next year
-Harvest Fest weekend had an estimated 10-12K people downtown because of Bourbon & Brewfest and Sky Arts Film Fest too
-Scare on the Square had 5K people and 70K pieces of candy given out, the City counted an estimated 1600-2000 cars at least that traveled through the Square, so shutting it down for safety's sake next year; will plan to do 2 hours instead of 3 hours for the sake of candy count and safety; still overwhelmed with the positive turnout
KTIA auction basket items – Telia is attending the Ky Travel Industry Assoc annual conference next week in Lexington—these are all tourism bureaus, attractions, hotels, Main Street programs, any form of tourism and hospitality industry people from all over Kentucky, usually about 350 people attend. She's putting together a silent auction basket for a Downtown BGKY experience and is taking donations and gift cards until Monday. If you have anything to contribute to share the BG experience and would like a promotion statewide, please drop off at her office by Monday.
Downtown BGKY Lights Up event overview – Friday, December 2; 3:30-8pm
-Who is participating in the window-decorating contest? Final decision due today. Window decorating voting will take place Black Friday-Downtown Lights Up day, with the winner announced on Christmas parade day (Dec 3). Telia will provide a survey link and QR code to participants to post online and onsite to encourage patrons to vote.
-Who is participating in the Holiday Hop of bars & restaurants? Final decision due this Friday. The City will use the Fountain Row map and make it Christmas-y, featuring any locations who are wanting to offer a unique cocktail, appetizer, or meal during the Dec 2-3 weekend of Downtown Lights Up and the Christmas parade. This is a great additional promo opportunity for Fountain Row.
--SKyPAC will have its own lighting of a giant Christmas tree on Dec 2 at 5:30pm, and the City will light up Fountain and Circus Squares at 6pm to stagger the lightings so families and visitors can attend both lightings
New downtown business and event updates:
-Bizzi B Boutique opened October 21 + Pastiche Provisions is coming in 2 weeks per Josh Poling
-lots of SKyPAC events- check the website for Gingerbread Homes for the Arts Fest, Christmas movies and productions—Rob Hankins supplied a full event list to all who attended and can share with anyone interested—contact him at rhankins@artsofsky.org.
-Veterans Day parade is this Saturday at 10am
-Best Christmas Pageant Ever is returning to the Phoenix Theatre
-check WCPL site for Capitol events + Light Up the Capitol holiday campaign
-Keep the Lights On project with BG Forward is in the works
-Winterfest with DRA has live music at the Capitol on Friday nights in January, more info to come
-New Year's Eve, Downtown at Midnight- SKYPAC with Dueling Pianos
All are invited to the Southern Kentucky Hospitality Association lunch and new brand reveal on Tuesday, November 8, at noon, at Vid Monster's Siren Studio. This is one of the groups that held the candy drive for Scare on the Square. Let me know if you'd like to attend for free as my guest and find out more.
American Marketing Association BG Chapter is printing an inaugural 2023 planner agenda, which includes over 100 community and nonprofit event dates already on the books! This is great for keeping up with the biggest events of the year!! The group is including major downtown events (Duncan Hines Days, Harvest Festival, Downtown Lights Up). This is another group that held a candy drive for Scare on the Square. The group is providing 100 planners for free to all of its members in the community, but will be selling them to the public after November 16. If anyone would like to purchase a planner for 2023, they will be available through Liberty Imaging within the next month and I'll provide the info.
Duncan Hines Days update

DT Merchants Committee needed to determine participation—how would the merchants want to be involved? Having sidewalk sales on the heavy festival dates of the Thurs-Sat? Having special discounts during the whole week?
Follow @duncanhinesdays on FB, Insta, and Twitter
Resources Recap

Tear-off 8.5"x11" maps of Downtown parking map and Fountain Row are available
Updated Fountain Row map lives online at www.bgky.org/fountainrow
Fountain Square Shop & Dine guide is online here and regularly updated
TakeWheels e-bikes – if you'd like to report a bike parked in an inappropriate hub, please take a photo and send to: 311wku@wheels.co
Encourage other Downtown businesses to attend these conversations, subscribe to our e-news, and add them to the Downtown BG Planning GroupMe chat to keep up with the most updated news.
The City and County are planning a 1-year tornado anniversary event. Nothing has been set in stone yet. But the plan is to do it gently, with a remembrance/memorial to light the pathway of the tornado across 17 main locations in remembrance of the 17 lives lost. December 11 is the day. The 17 locations are TBD and would be a mix of public schools and churches and neighborhoods. Lighting the path means shining lights upward as a remembrance, be that fire engine spotlights or your own flashlight on your front porch. More info on this to come.
The next meeting is December 14 at 3pm at Ridley Roasthouse in the Pushin Building.