October 2022 Downtown Meet Up Minutes
October 2022 Downtown Meet Up Minutes
Published:

October 13, 2022

Category:

Downtown Development Division

Contact:

Telia Butler - 270-393-3617

Location:

Bowling Green, KY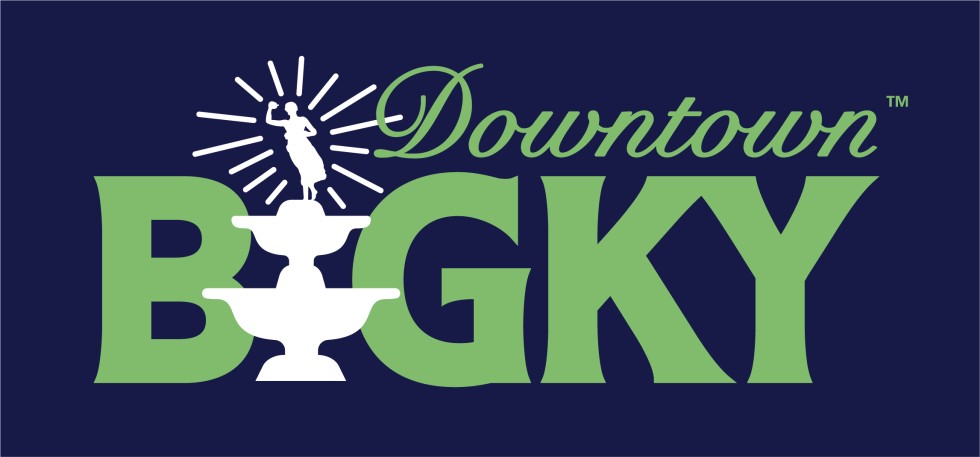 The October 2022 Downtown Meet Up was hosted at OneRoof event venue on October 13. These meetings are the second Wednesday of the month at rotating venues. Minutes of that meeting are here.
The October 12 Downtown Meet Up was hosted at OneRoof venue at 3pm.
Harvest Fest – details & map available to all + Duncan Hines Days Launch Party info
-we offered Harvest Fest maps of activities, and printed QR codes that scan to a digital map of all Harvest Fest day activities. Here's the link that the QR code directs scans to--anyone who wants printed maps and a QR code, please tell Telia ASAP.
Duncan Hines Days Launch Party will be right after Harvest Fest, at Gasper Brewery, free, 7-10pm, with live music from Jane Pearl, Sam Locke, and DT on the Rocks, with Big Al's Hot Damn Chicken, Totally Baked BG, and Pippin Pop Popcorn. All sponsored by the Southern Kentucky Hospitality Association. This is when we'll announce the half dozen events already on the books for Duncan Hines Days, coming June 5-11, 2023.
Scare on the Square is October 29, 3-6pm, with free trick or treating on the square, live music from DJ Chris Baker, Gasper Brewery pours, and a costume contest at 5pm. The Southern Kentucky Hospitality Association and American Marketing Association BG Chapter are hosting candy drives for their meetings this month, and will be donating all candy to the businesses who want to participate and distribute candy. Telia will know how much candy is available after the donation drives are over, let the group know in the Downtown BG Planning GroupMe, and help deliver a couple of days before the event. Radio and TV have been scheduled. Need to get with Jarvis about the TV spots and Jim Sears is going to check with Lexi about covering. This is the same day as WKU Homecoming.
Duncan Hines Days public announcement success last week—coverage on WBKO, WNKY, Bowling Green Daily News, and on local radio. There is still time for merchants to decide if they'd like to be involved.

DT Merchants Committee needed to determine participation—how would the merchants want to be involved? Having sidewalk sales on the heavy festival dates of the Thurs-Sat? Having special discounts during the whole week?
Follow @duncanhinesdays on FB, Insta, and Twitter

Tourism and Resources Recap

Tear-off 8.5"x11" maps of Downtown parking map and Fountain Row are available
Fountain Square Shop & Dine guide is online here and regularly updated

Next Southern Ky Hospitality Assoc. meeting is Tuesday, Nov. 8 at noon at Vid Monster's Siren Studio. Let me know if you'd like to attend for free as my guest and find out more.
Downtown BGKY website launch timeline is about 4 weeks. Putting together last of the images. Anyone with images is welcome to share with Telia and proper courtesy credits will be given. Telia.Butler@bgky.org.
Chandlerthinks marketing opportunity reminder—you're invited to attend the AMA BG October Lunch n Learn on Tuesday, Oct 18 BG Ballpark, 11:30am-1pm. Visit amabg.org to register. Lunch and the program are $15 for guests. The program features Steve Chandler, of ChandlerThinks, a company that's interested in doing some market research for downtown.
Downtown BGKY Lights Up is Fri, December 2
-All who plan to participate in the window decorating contest are asked to bring a $20 gift card to the November Downtown Meet Up to contribute to the prize. The City will create a voting survey and provide a QR code link to all participating businesses to post in your windows, social media, and marketing to tell customers to vote. Voting will be open through Downtown Lights Up evening, and the winner will be announced on December 3.
A graphic with all hop locations & unique offers can be created if enough businesses participate, but you MUST commit by November 2.
TakeWheels e-bikes – if you'd like to report a bike parked in an inappropriate hub, please take a photo and send to: 311wku@wheels.co
New downtown business updates:

Meltdown Iced Cream & Soda Fountain and Landon's Sugar Shack have grand openings scheduled for this Friday
Alora Aesthetics just had its grand opening a couple weeks ago

I'm going to be out of town at the Ky Travel Industry Assoc annual conference during next month's Downtown Meet Up, so our next meeting will take place the FIRST WEDNESDAY of the month, November 2, at 3pm at SKyPAC Lounge—to give more time to create graphics for and promote the NEW Window Decorating Contest voting and Holiday Hop!
Other business:
-Parking update:
Tom Blair asked the City to remove his parking lots from the Downtown parking map, as they were currently being included as available after 5pm on weekdays and on weekends. He has mentioned monitoring and towing from his lots. Ben Ridley asked that theirs also be removed from the public list. The City has already removed Tom's as of last week, and will remove Ridley's ASAP. Jonathan Bryant is considering monitoring his lots as well, and looking into an app called Park Mobile for paid parking—he asked the room what a fair parking price around here might be—no definitive answer was agreed upon.
-The group discussed the old Potter Opera House building, old Gerard Hotel, and Oddfellows building—all of which have been sitting vacant for a long time. Offers have been made and there is interest in all of them. Is there anything the City is doing with code compliance to motivate the building owners to either sell or find tenants? I researched this and spoke with Brad Shargorodski in Code Compliance. A codes case is currently open against the old Opera House building and Norm Johnson has been in contact with the codes team about it. Nothing is active right now against Oddfellows or the Gerard Hotel—and hasn't been for a few years. Here's the thing: the City code enforcement team checks every complaint filed. If you're around those buildings and see something you think may be a violation, file it as a complaint. Anything you question about these properties can be documented, reported, and investigated. This is the best way to make sure it reaches code enforcement eyes and may offer solid cases. They investigate and will open a case if there's indeed a violation. If there isn't, then they can't. No one is expected to know every single code like they do. So light up the complaint form here.
-A new tenant has signed a lease at the Roebuck building, and will be bringing a brewery with outdoor entertainment space. Construction is set to begin soon.
-Ridley Roasthouse will host our December 14 meeting at 3pm.The group discussed the option of changing the meeting time. It's not ideal for retailers to leave their stores at 3. Restaurant owners would say the same. Restaurants and bars definitely have a hard time with morning meetings since they're open so late compared to retailers. The group has a big turnout when there's a controversial topic or they have strong feelings to discuss. Since there was no consensus reached, the time of the meeting remained the same.
The next meeting is Wednesday, November 2, at SKyPAC Lounge, at 3pm. Meeting adjourned.