Two City employees recognized at Saturday's Women of Achievement Awards
Two City employees recognized at Saturday's Women of Achievement Awards
Published:

April 27, 2022

Category:

General

Contact:

Reina Johnson-Smith - 2707997939

Location:

Bowling Green, KY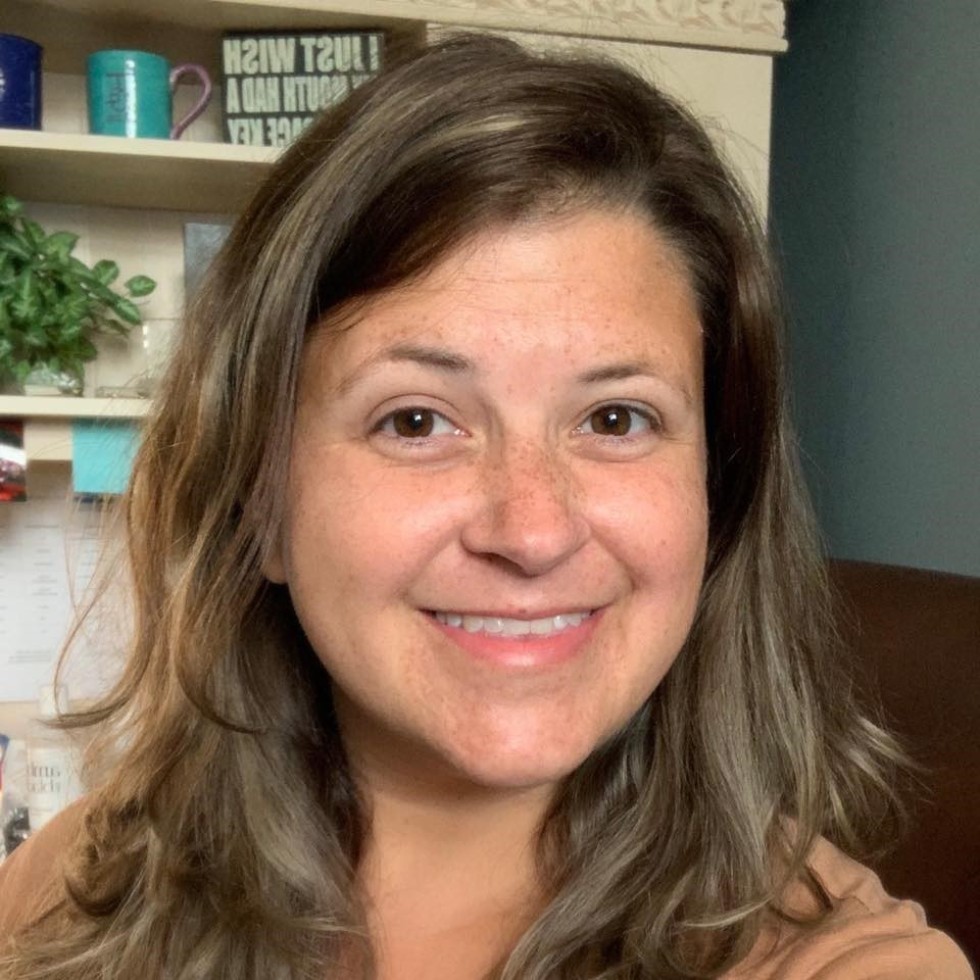 Two City employees were among those recognized at Saturday's Women of Achievement Awards presented by the Bowling Green Human Rights Commission (HRC). Bowling Green Mayor Todd Alcott was on hand to greet attendees at the event.
BOWLING GREEN, KY—Two City employees were among those recognized at Saturday's Women of Achievement Awards presented by the Bowling Green Human Rights Commission (HRC). Bowling Green Mayor Todd Alcott was on hand to greet attendees at the event, which was held Saturday, April 23 at One Roof Event Space in downtown Bowling Green.
Community Engagement Coordinator Emily Angel of the Neighborhood & Community Services (NCS) Department won the Woman of the Year Award for 2022 for her role at the BG Strong Disaster Resource Center following the December 11 tornadoes. Emily's mother Jerri McPherson accepted the award from HRC Board Member Wathetta Buford on her behalf.
BGPD Lt. Colonel Penny Bowles was also recognized at the event, as the 2021 Woman of the Year, since last year's awards were presented virtually due to COVID-19 restrictions.
In addition to Angel and Bowles, Darla Waymon was also recognized as a 2022 Woman of the Year award winner, and Dr. Rebecca Shadowen was honored posthumously for her service to the community and to the field of medicine, particularly as an important voice in the COVID-19 pandemic response.
With this year's honor, Emily Angel is the second NCS woman to be honored by the Bowling Green Human Rights Commission as "Woman of the Year." International Communities Coordinator Leyda Becker was honored in 2016.
For more information about Emily's award, please contact Karen Foley. Photographs are available.
A full nomination letter supporting Emily's work follows:
As a former 9-1-1 dispatcher and supervisor at the Bowling Green Police Department, Emily Angel is well versed on what a cry for help sounds like and exactly how to respond. When she joined the Neighborhood & Community Services department in 2015, I'm sure Emily thought she'd left the world of emergency services behind, but the past six years of community engagement work and her own personal story of hardship and resilience aligned to uniquely qualify her for the BG Strong role she would play following the tornadoes of December 11.
Emily is adept at managing citizen requests for service but she has found her niche in working behind the scenes, finding ways to make services even better and advocating for ways to engage residents wherever they are. Skilled at recruiting partners and building community around events like #BGGovToGo, she has a real knack for it, especially for events targeted to families and children, since she herself is an amazing (single) mother of first grader Maddox, and four-year-old twins, Colson and Riley.
Just three years ago last month, Colson underwent surgery to remove a tumor, a form of cancer that can form in the brain or spinal cord called ependymoma. Following his surgery, he received several weeks of targeted proton radiation therapy at a facility associated with Cincinnati Children's Hospital in Ohio. Per the pediatric protocol for ependymoma, Colson continues to undergo scheduled MRIs now multiple times a year and will continue to do so at intervals that will lengthen as long as he remains in remission. He is a happy boy undeterred by cancer, and he is much like his mother in this way. Emily's grit and positivity remain unflinching, and she has done much to enrich our community, through the Harvest Festival, the Santa Dash, the revival of the weekday concert series at Fountain Square Park, and so much more.
The morning after the tornadoes hit, Emily arranged childcare for her three kiddos and then reported to NCS to assist with the planning process for the work our department would need to do beginning Monday. By Wednesday, Day 5, Emily had been circulating between the Emergency Operations Center at the Police Department and the volunteer effort at the old BG Mall when she was tapped by the City Manager to go and help "get things set up" with what would be a central donation acceptance and fulfillment site for the whole community. Right place, right time?
All of the partnerships, the willingness to go and do whatever, the sense of urgency, the recognition of the cry for help, and the know how to respond, the motherly instincts and the clear sense of purpose: all of it culminated in an operation with helpers and other partners that was 100% all in her hands by the time we rang in the New Year, 2022. With the support of City staff and local volunteers on Christmas break, Emily helped to set up an impromptu, ad hoc disaster relief center that opened fully to the public on Day 9 of the tornado response.
To put it another way, a nonprofit organization with no board of directors, no bank account, no paid staff, budget or assets of its own, opened its doors to receive donations from the world five days after the tornadoes hit. It then continued to operate until it closed to the public on March 11, day 91 of the response. All along the way, Emily Angel was there to train, schedule, assist volunteers and coordinate details with an ever changing cast of federal and state emergency management personnel, mall staff, impromptu volunteer organizations, elected officials and media, and so many more moving parts.
Emily was the consistent face of BGStrong, the liaison with the big local church groups who got things set up and also with the groups like Christian Appalachian Project (CAP), Gray Construction, Americorps, and others who used the center as their home base to reach Bowling Green and Warren County neighbors in need.
From Dec. 17 through March 11, the center saw 9,957 visits representing 31,225 household members. A breakdown of the households and members follows:
o UNDUPLICATED HOUSEHOLDS: 1293 with a total of 3750 members assisted
o 53 unduplicated households (107 individuals) experiencing homelessness
o 122 households (362 individuals) living with friends or family
o 11 households (22 individuals) living in emergency shelter or transitional housing
o 1119 children ages 0-17, 385 children age 5 and under
o 191 seniors ages 65+
The Center disseminated more than $40,000 in gift cards and untold truckloads of food, hygiene and cleaning products, clothes, toys and more to Warren County's tornado survivors.
All of this from a pop up organization that didn't exist at all on December 11. People will sometimes say that it is amazing what people can do together when you don't really care who gets the credit. Emily Angel would probably say that too, and I know she may not care if she gets the credit. But let me tell you, we ALL should care that she does. She pursued this charge with compassion, with collaboration, with courage and with character. She is, in all ways, BG Strong.